Beautifully Crafted Jewelry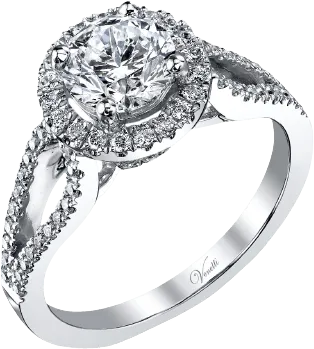 Your Go-to Jewelry Store in the Central United States
Jewelry is the perfect addition to any outfit. Not only does it complete your look, but it also gives you confidence. R. Westphal Jewelers is a full retail jewelry store in the Central United States. We offer a wide selection of beautiful jewelry that you can wear every day, as well as spectacular items for special occasions.
We sell engagement rings, wedding rings, anniversary bands, diamond necklaces, bracelets, earrings, and a broad array of colored gemstone and fashion jewelry in various price ranges. Our jewelry designers can create custom jewelry or redesign a one-of-a-kind accessory that carries sentimental value.
In addition to selling jewelry, we do in-house services such as repairs and cleaning. You can request an appraisal if you need to have your jewelry insured. This is a process and an official document stating the monetary value of the item. We also provide ring sizing services, watch repairs, watch battery replacements, and more.
In the Jewelry Business Since 1977
Member of the Retail Jewelers Organization

Member of the American Gem Society

Hutchinson Chamber of Commerce
Over 50 Years of Experience in the Jewelry Industry
The mission of R. Westphal Jewelers is to provide our valued customers with the finest in quality jewelry, outstanding craftsmanship, uncompromising personal service, and superior jewelry repair, all while maintaining the highest ethics and standards of jewelry professionalism.
To have a store that is comfortable and friendly and places its focus on customer satisfaction above all else. A store where our valued customers can safely recommend to their friends and family and be reassured they will receive the best in quality service and enjoy a pleasurable shopping experience.
To create an enjoyable and professional working environment for our staff that will make them want to put our valued customers first and work towards the goal of meeting their satisfaction.
To continue the tradition of maintaining the highest standards of jewelry professionalism and dedication on which our reputation was built; to achieve the above.
You can view our images when you browse through our site.
Outstanding Jewelry Professionals
The owner of R. Westphal Jewelers, Richard Westphal, is a second-generation jeweler continuing the tradition of managing the family jewelry business. Meanwhile, Katie Bechtle represents a third generation involved in the company. They are both custom jewelry designers with multiple state and national awards. Valued customers can be confident in their advice and information due to their many years of experience in the industry.
Contact us
if you have any questions about our jewelry or in-house services. We will treat you like our family.
Hours of Operation:
Monday-Friday, 9:30 a.m.-5:30 p.m.
Saturday, 9:30 a.m. - 3:00 p.m.
Evening Appointments Available